Back in 2010, an American Ephemera group asked if I'd like to be an 'expert' on a certain 1960's toy (Major Matt Mason) for a TV show that was being put together by Channel 4 in the UK. They said that a 'major household name' was presenting and it wouldn't be the usual low-budget filler. But my mother had just died and I wasn't in the mood to boogie south with a crate-load of collectibles and the possibility of some cheesy Freak Show mocking those of us who love tomorrow's 'antiques.'
The 'household name' turned out to be Jonathan Ross. And when no 'Major Matt Mason' expert appeared, Ross took the role himself, giving a somewhat less-than-convincing performance. If you watch the show (they repeat it in the UK most Xmas's) you'll see that every OTHER toy has a genuine enthusiast – everyone but Matt. And I'm so glad I bailed. Ross headed up the programme by declaring that 'Matt' was HIS favourite childhood toy – then pointed at a figure and identified it mistakenly as a DIFFERENT figure!
I was spitting venom (and flat Apple Tango) at the TV screen. The money this guy gets, you'd think he'd do just a LITTLE research to present a TV programme giving out  'facts' to children. But hey, that's modern media.
And so we have: "100 Greatest Toys with Jonathan Ross."  All THREE HOURS of it. Because that's not filler.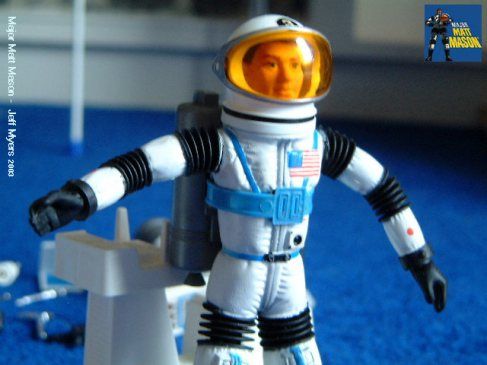 https://www.youtube.com/watch?v=xIkv9l-YD34