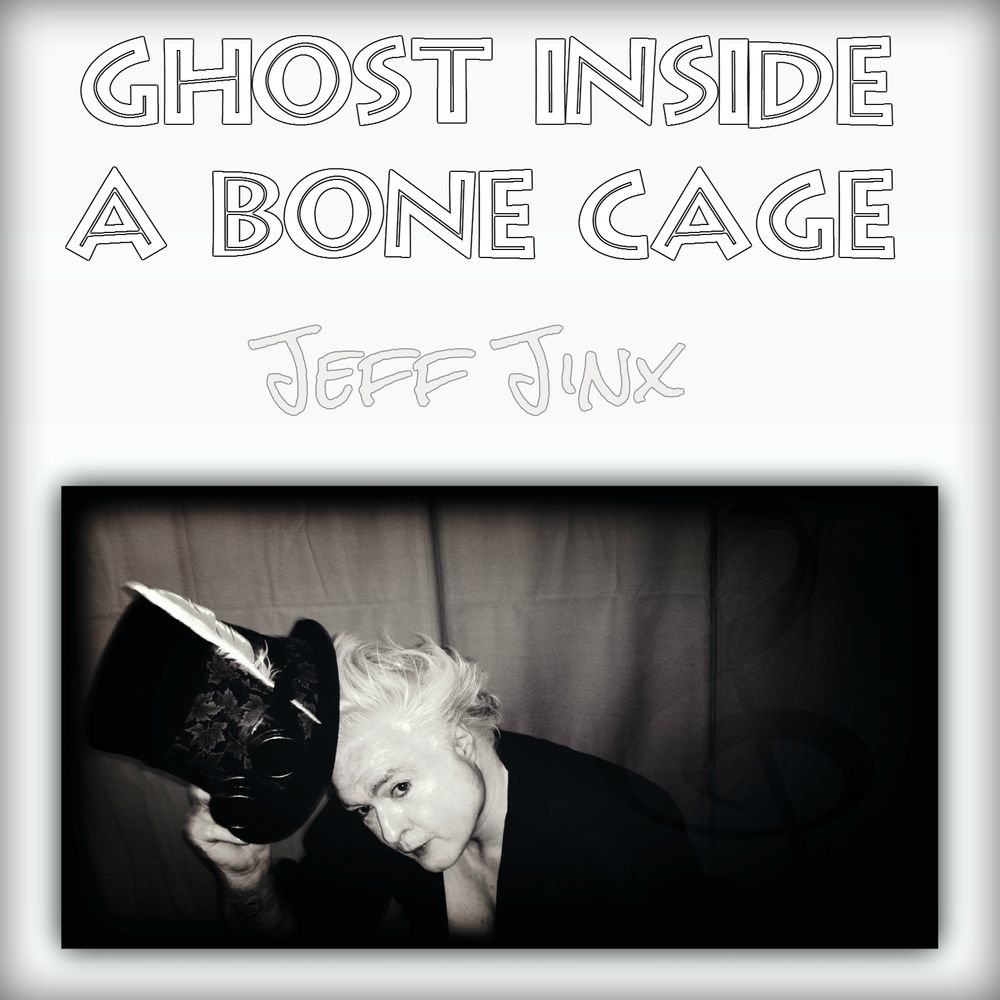 GHOST INSIDE A BONE CAGE - 18th December
New album "Ghost Inside a Bone Cage" will be released on the 18th of December. 37+ minutes of Jinx-Indie-ness and sonic abuse. I hope 'ya all' give it a day in court and enjoy. Mastered in Hollywood - packaged in Glasgow! UPC: 5055486996250
Track 01 - Angel Wings 2.09 
Track 02 - Waves Breaking On Mars 4.34
Track 03 - Blue Stockings 3.38 
Track 04 - This Is Nothing Like Love 1.38
Track 05 - Quelle Liberte? 3.01 
Track 06 - Flora (Queen Of May) 4.33
Track 07 - Ghost Inside A Bone Cage 2.09
Track 08 - Fine Bouquets 3.12
Track 09 - In Deepest Dark 4.04
Track 10 - Light Your Mind 3.44
Track 11 - Genie's Out and the Bottle Broke 2.21
Track 12 - The World Is Their Prize 2.33
Track 13 - Hey Can't You Say? 1.35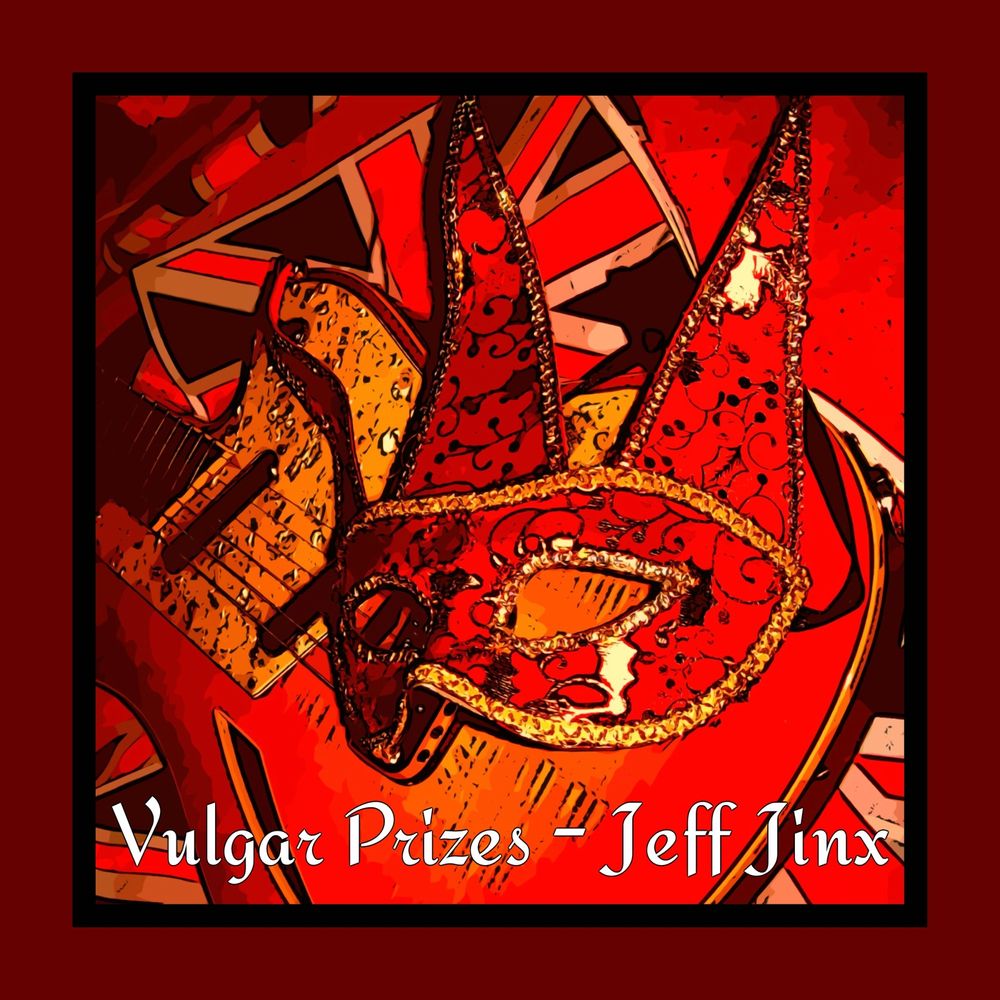 Vulgar Prizes - Jeff Jinx
 "Vulgar Prizes" an EP of older tracks from slightly improved masters on its way via EMU - available now.
1/ "Child-Star Factory" and 2/ "Fingerprints" from the 1990's "A Memory Plastic" sessions featuring (Bass - Steve Wren. 2nd Guitar - Mike Richardson.) 3/ "Only in Dreams" and 4/ "Model House" from my band "I Am Alone" 1982 London demo featuring (Drums - Nick Harrison. Bass - Adam Hayward. Guitar and backing vocals - John R Waters.) and solo work 5/ "The Muse."
On iTunes Now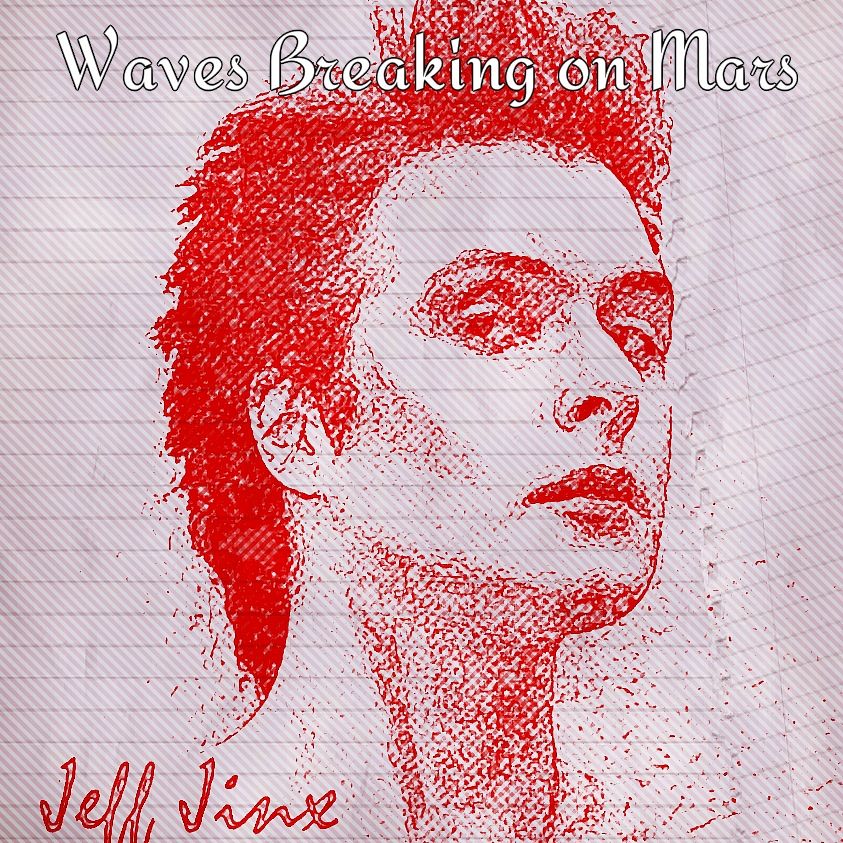 Waves Breaking on Mars
WAVES BREAKING ON MARS
Held against your ear,
Empty money-jars,
Sound just like waves,
Breaking on Mars,
You and I could live by the ocean,
Bauble in the sky,
Just outside of reach,
The rich will get there soon,
Leave us on the beach,
35 million miles,
Brighter than any star,
Seasons twice as long,
Really not that far,
You and I could live by the ocean,
Held against your ear,
Empty money-jars,
Sound just like the waves,
Breaking on Mars,
You and I could live by the ocean,
Men-in-Empty-Suits,
Came to steal your dream,
Vacant, hollow eyes,
Counting every bean,
You must have spent it all,
You can't make the rent,
Juvenile excess?
Wilful mad intent?
You and I could live by the ocean,
When the Black-Dog bites,
You know I cannot stay,
My eyes are open wide,
But I am far away.
(Jeff Myers - music and lyrics 2015)
Waves Breaking on Mars

https://itunes.apple.com/dk/album/waves-breaking-on-mars-
single/id962688464
http://www.amazon.co.uk/Waves-Breaking-Mars-Jeff-
Jinx/dp/B00SY55FO4/ref=sr_1_9?ie=UTF8&qid=1422613262&sr=8-
9&keywords=jeff+jinx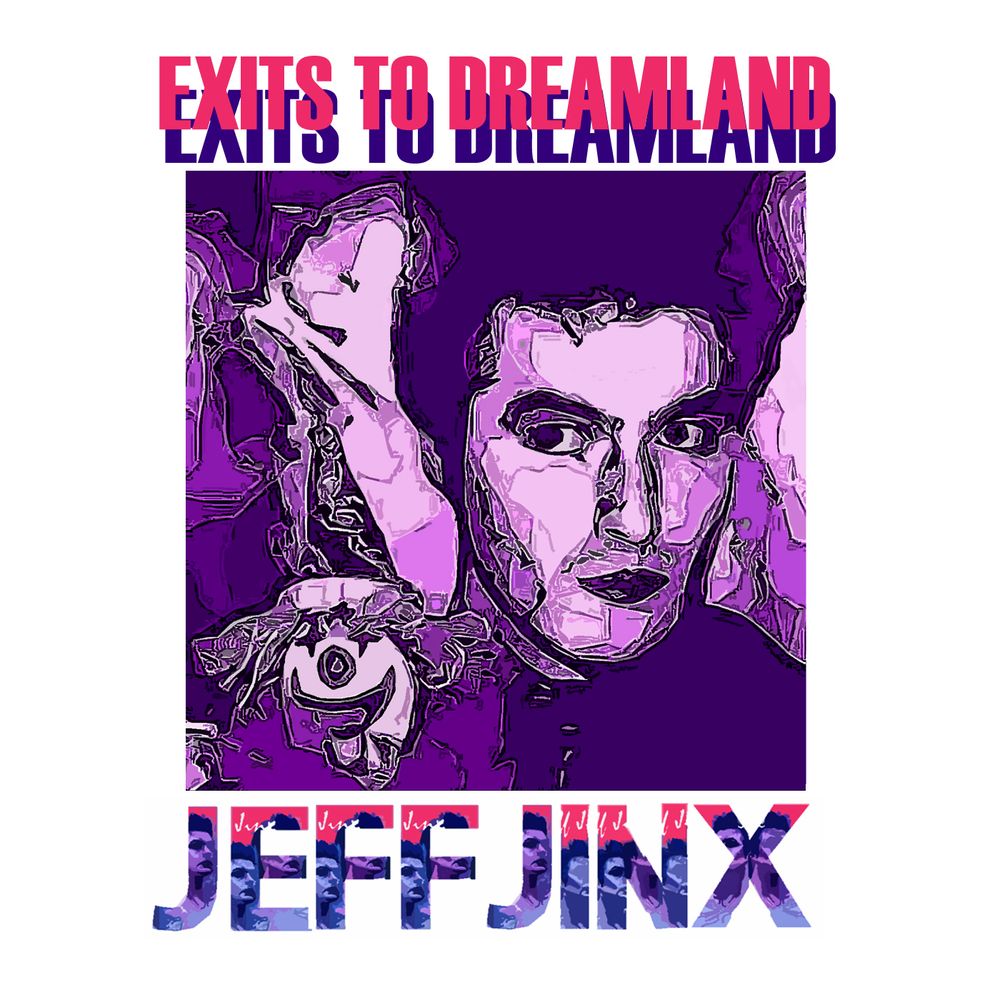 "Exits To Dreamland"
The new album is THIS 'complete.' It's recorded, mixed, mastered and released by EMU today. I've put everything I had into it – emotions, vocals, lyrics and musical gymnastics. However - without listeners – it's just another few digits in the void of cyberspace. Only ears make it sound. It was made for the love of music and the unbidden drive of creative insanity; that call you get you can't ignore. I don't anticipate any financial return. The business is broken and I only know that musicians didn't break it. I don't have the resources to give it away for a chart position. Desperately wish I could give Bono a free copy – you know, return the favour? But I'd sincerely LOVE it to be listened to, critiqued and notice given. You can hate it. You can beat it black and blue and leave the corpse on a low hanging branch in the deepest forest of pretentious endeavour. But an honest listen and response would mean The WORLD to me. I'll even quote you. JJ.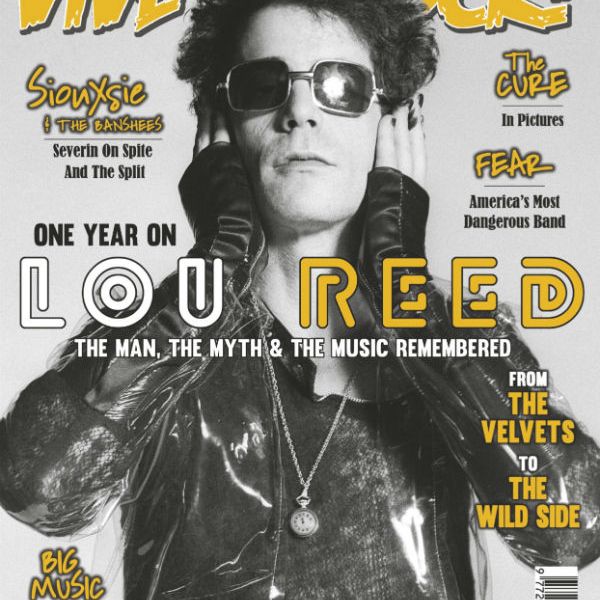 VIVE LE ROCK #22
Next week's "Vive Le Rock" (#22) will carry a Jeff Jinx track on the cover CD and a feature in the mag! Available from WHSmiths, Amazon - all the usual stores. Features on Lou Reed, one year on from his untimely death and articles on The Cure and Siouxsie and the Banshees! I'll be sharing CD space with The Stooges guitarist James Williamson (teamed with Primal Scream's Bobby Gillespie.) promoting new solo material! 
VIVE LE ROCK WEBSITE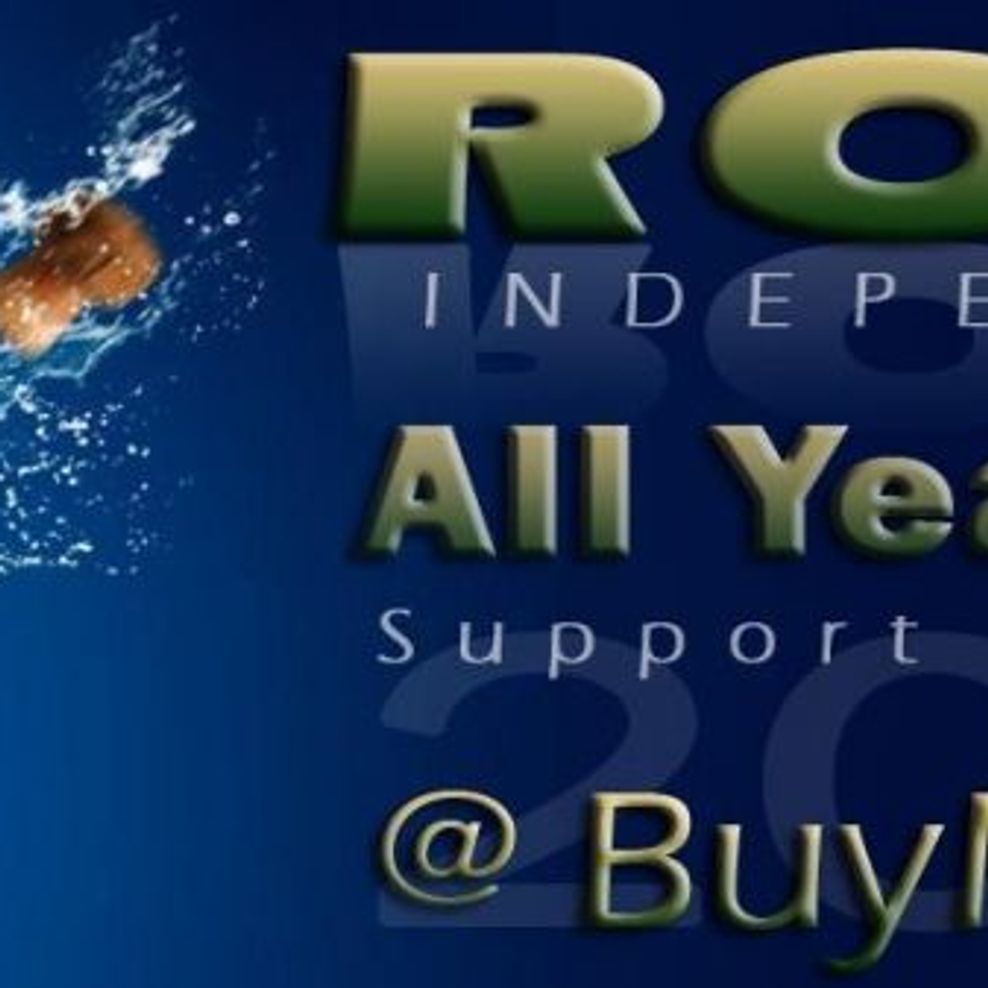 8 Jeff Jinx tracks from Buy My Music
Brother Ego * Childstar Factory * EVE * Isolation * Model House * Only In Dreams * Waiting for the Tide to Turn * What the Hell Did I Say - All available at "Buy My Music" for 99p per Download. 
Jeff Jinx at BUY MY MUSIC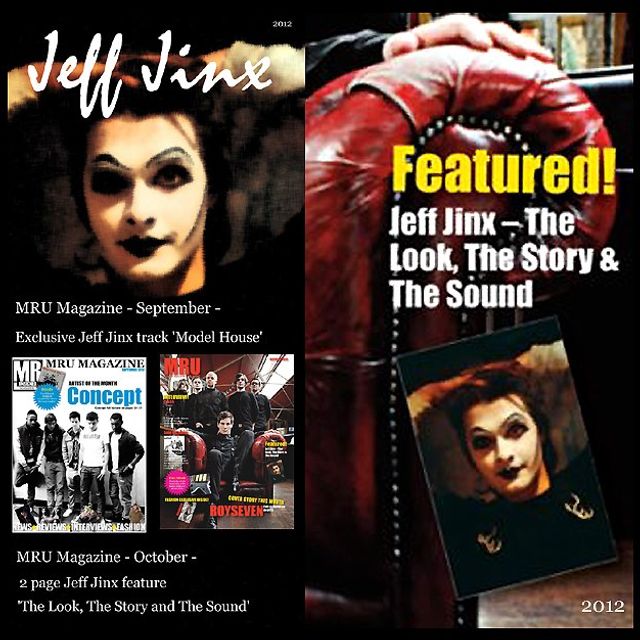 MRU Magazine - Jeff Jinx feature
MRU Magazine #October 2012
"Our October issue is packed with exclusive interviews from Royseven, Cushh, Seán O'Connor, ZeroAlias - features on Jeff Jinx plus all the latest music reviews and don't forget to grab your copy of this month free compilation album MRU Pure Vol.4 inside!"
$8 a copy. $1 a download
"The Late Jeff Jinx Show." MRU October magazine - a double page spread AND cover photo no less. You can buy the magazine online or download it. I wish people checked their facts . . .
Link to October MRU Magazine
Jeff Jinx cover image and double page spread no less.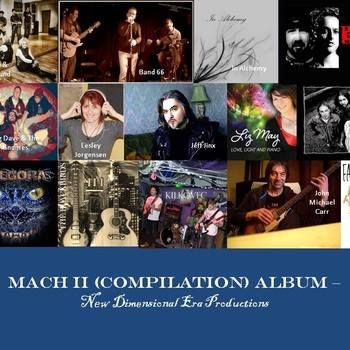 Mach II - Compilation Album by New Dimensional Era
A "Compilation album of the awesome talent around in today's Independent and Unsigned Music Industry." 
Includes unlimited streaming via the free Bandcamp app, plus high-quality download in MP3, FLAC and more - each track 79p. 
Click to link to Mach II Album